About NOJEQ
What we do
NOJEQ designs and produces Robinia wooden playground equipment. Within this, we distinguish two main groups.
a range of standard certified Robinia wooden play equipment
special play constructions according to your own idea or your customer's design
For whom
We supply our products exclusively to end users via construction and civil engineering contractors, green companies and playground equipment suppliers. NOJEQ products are designed for use in public spaces such as residential areas, city parks, playgrounds, care facilities, recreational parks and schools.
Why choose playground equipment and constructions from NOJEQ?
The NOJEQ team has discovered that the construction of play fences and equipment in, for example, green schoolyards and play forests, often goes wrong in practice. Mostly due to lack of knowledge of safety standards. The fantastic homemade play element is then rejected. No client likes a high rejection risk. And nobody really wants extra costs. That can be done differently. Our approach is therefore strongly focused on being able to build fun and challenging play structures and play equipment 'error-free'.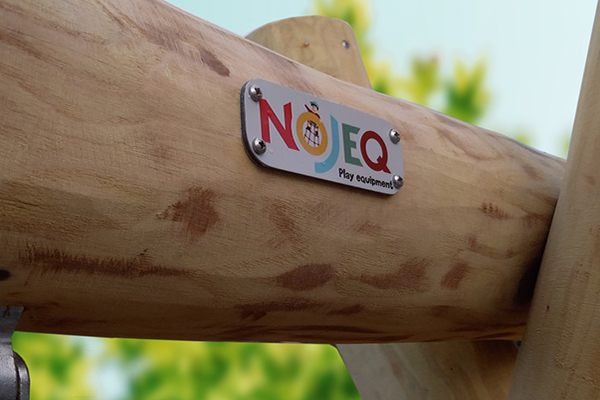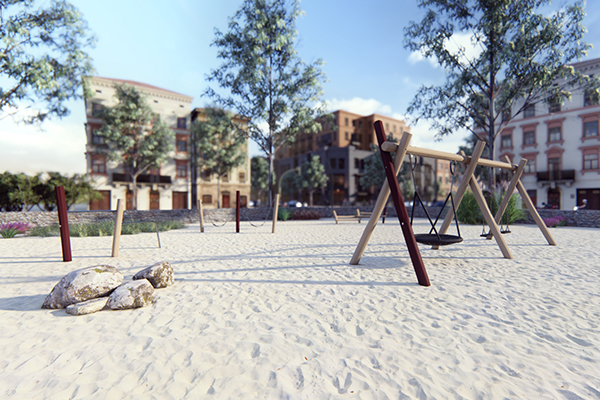 How do we do that?
We do this by incorporating our knowledge of standards and experience into the design drawings, clear construction instructions and very clear markings on the components. This makes incorrect installation or construction almost impossible. That gives a safe and secure feeling! The NOJEQ feeling.
Drop the risk and build sturdy units!
That can be done differently, thought brothers Henk and Jan Willem van Middendorp. After careful consideration, they took the step and founded NOJEQ. Colleague André with his organisational and technical background was asked to help with the organisational part of the job. Design, calculation, internal controls and so on. This way Henk and Jan Willem keep their hands free to continue using their expertise to make beautiful Robinia wooden play equipment every day.
Doing business?
Does your vision on quality and safety fit with that of NOJEQ? Let's connect, and show your customers the difference! We are happy to help.
Team NOJEQ